Trump rape trial wears down candidate
Published 26/04/2023 16:51 | Edited 4/26/2023 4:55 PM
E. Jean Carroll, a New York journalist in 2006. Photo Wikimedia Commons
Donald Trump began trial this Tuesday (25) for the allegations of rape of journalist E. Jean Carroll, 79, who claims that the former president of the United States sexually assaulted her in the 1990s.
Carroll appeared in court to begin proceedings. This is not a criminal case, but a civil one.
The alleged rape happened in 1995 or 1996, so the crime would have expired. However, on November 24, 2022, a law went into effect in New York that allows victims of sexual assaults to file civil suits for one year.
Based on this law, Carroll's lawyers then filed a lawsuit in which they accuse Trump of "groping, touching and raping her".
The writer's account of the attack was detailed and harrowing. She said a fun encounter at Bergdorf Goodman turned terrifying and ended her romantic life for good.
When she reported the case in 2019, she was denied by Trump, which affected her reputation. Trump accused Carroll of lying and repeatedly attacked her in public statements and on social media, both while in office and afterwards.
The former president spoke under oath in the case and is not expected to testify as a witness in the trial, which could last one to two weeks, as Carroll's lawyers have stated they have no intention of prosecuting him.
As he continues to attack her on social media, during the trial, Judge Lewis Kaplan questioned whether the defense intends to incorporate him into the courtroom. It is not yet known if he will attend. Kaplan turned down Trump's requests to postpone the trial.
From fun to horror
Writer and former journalist E. Jean Carroll told jurors that she met Trump in a Manhattan department store in 1995 or 1996 and was helping him buy a gift for a friend when he suggested that she try on a bathing suit at the lingerie department and convinced her to go to the fitting room. She said he immediately closed the door, pushed her against the wall and assaulted her.
She describes the atmosphere of fun and games between the two, since the meeting at the door of the store, as when she suggested that he wear the bathing suit and they laughed at this possibility. She was feeling delighted by the invitation to help a luxury gift for the tycoon.
She said she didn't want to upset Mr. Trump, when he attacked her: "I didn't want to make a scene. I know that sounds weird." Carroll said Trump used her weight to pin her against the wall and pulled her tights. She got emotional as she spoke. "I was pushing him back," she said, describing the pain of the assault.
Shawn Crowley, Carroll's attorney, in her opening statement on Tuesday, pointed to comments Trump made that became public in 2016 about how he grabbed women by their genitals, and that he could do that because he was a celebrity. "That's exactly what he did to Mrs. Carroll," she said.
On the witness stand, Carroll said he finally used his knee to push Trump away and fled the fitting room, she said. She walked out of Bergdorf's on Fifth Avenue in a state of shock. She described blaming herself for the attack afterwards, saying her decision to go into the fitting room was "pretty stupid".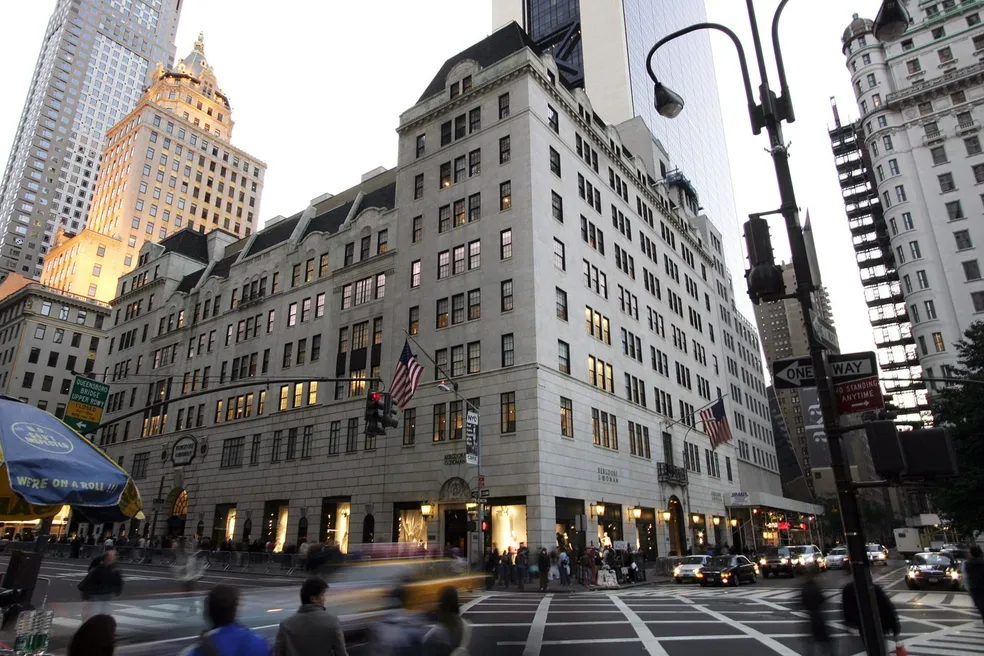 Carroll says he has not been able to form a romantic relationship since the encounter. She said she hasn't had sex since either.
Carroll described the facts for the first time in a book that had an excerpt published by New York magazine in 2019. She was afraid of being fired, before, because her boss was a friend of Trump.
Carroll testified that he told two female friends about the attack. A friend, Lisa Birnbach, said that she had been raped and that she needed to go to the police. A second friend, Carol Martin, told her not to tell anyone because Trump was powerful and had a team of lawyers who would bury her.
At the time of publication of this excerpt in the magazine, Trump responded that he did not know Carroll, that she was not his "type" and that he was "completely lying".
Carroll sued Trump for defamation in 2019, but was unable to include the rape charge because the deadline for filing it had already expired (this would not happen until 2022).
Trump is also accused of defamation for a message on his Truth Social network in October, in which he denies the rape allegations and refers to Carroll as a "complete crook".
Therefore, she sued Trump three times in civil court: for rape and twice for defamation.
many legal problems
Trump, 76, faces a series of legal problems that threaten his aspirations to return to the White House in the 2024 election.
The civil action seeks damages for "significant pain and suffering, lasting psychological and financial harm, loss of dignity and self-esteem and invasion of privacy". He also asks Trump to recant his comments.
About 10 women have accused Trump of sexual misconduct. He has always denied the allegations and has never had to answer for it in a court of law.
The Carroll case will not go to trial, but if Trump loses, he will, for the first time, be held legally responsible for a sexual assault charge.
In addition to this civil judgment, there is a criminal charge against the former president by the New York Attorney General's Office for alleged bribery of a porn star.
Trump is the first American president who has ever been criminally charged. In early April, a grand jury formally charged him with 34 misdemeanors for the alleged hidden payment, in cash, to buy the silence of porn actress Stormy Daniels, in the final stretch of the 2016 election campaign, about an alleged relationship they maintained a decade earlier. , which the former president has always denied.
He is also investigated for trying to reverse his defeat in the 2020 election in the state of Georgia, for alleged mismanagement of official documents taken from the White House and for possible involvement in the attack on the US Capitol on January 6, 2021.
Source: vermelho.org.br