Election in Ecuador has left-wing candidate in the lead
Published 07/09/2023 19:44 | Edited 7/10/2023 6:39 PM
Photo: Playback/ Facebook Luisa González
The elections in Ecuador are scheduled for next August 20th. The short electoral dispute takes place after President Guillermo Lasso dissolves the National Assembly through a mechanism provided for in the Constitution, the so-called "cross death".
So that a second round, scheduled for October 15, does not take place, a candidate needs an absolute majority or at least 40% of the votes with a difference of 10 percentage points for the runner-up. Ecuador has more than thirteen million voters and whoever wins serves the remainder of Lasso's term, until May 2025.
This next dispute stands out for the strong return of the Citizen Revolution party, of former president Rafael Correa.
Read too: After Lasso dissolves parliament, Ecuador decides on August 20 elections
Electoral polls, with just over 40 days to go, indicate that candidate Luisa González, from Correa's party, is the favorite for the election.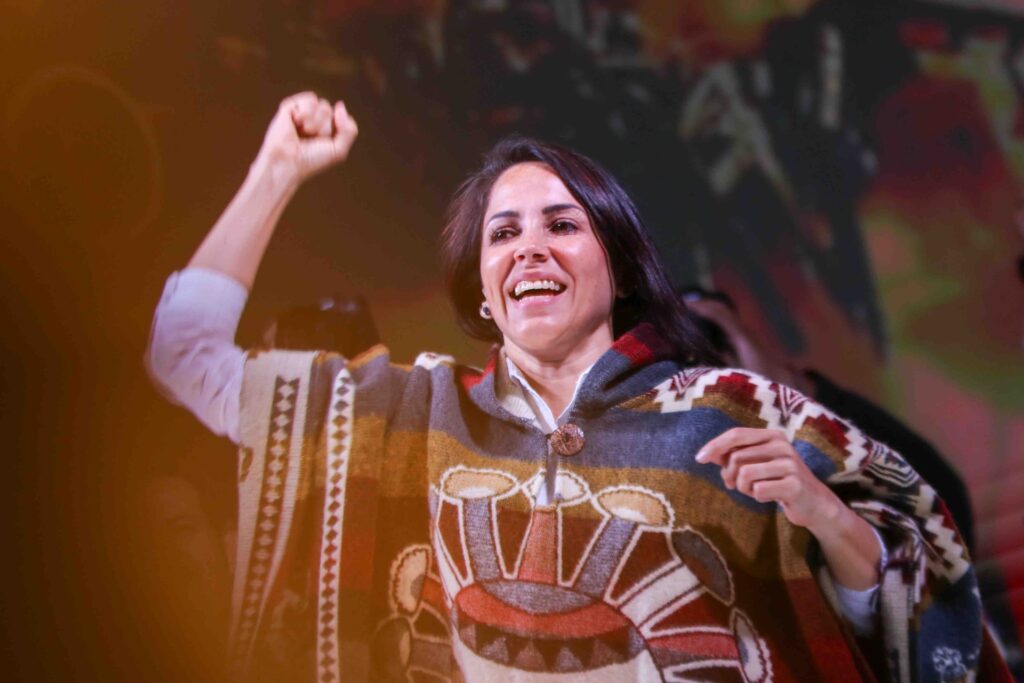 According to the institute Comunicaliza, on 07/07, former congresswoman González has 37.5% of the valid votes. In second is the liberal Otto Sonnenholzner of Avança/Vamos Agir (17.3%) and third is Yaku Pérez of Popular Unit (14.8%). In this scenario, the candidate would be close to winning if she reaches 40% of the valid votes, when observing that the advantage for the second candidate is much greater than necessary.
In the survey by the consultancy Negocios y Estrategias, on 6/29, the candidate of the Citizen Revolution would have the necessary numbers for the first round. González appeared with 41.4%, Sonnenholzner with 11.2% and Pérez 10.6%.
If González wins, she will be the first woman elected president of Ecuador. In 1997, for a period of five days, Rosalía Arteaga, then vice-president, assumed the presidency.
Candidate Sonnenholzner was vice president of Lenín Moreno between December 2018 and July 2020. Pérez is an indigenous leader and was third in the 2021 elections.
Read too: Ecuador's president withdraws from running for new presidential election in August
Bolívar Armijos (Friendly Movement), former head of the National Council of Parochial Governments of Ecuador (Conagopare), former deputy Fernando Villavicencio (Build) and businessmen Daniel Noboa (National Democratic Action), Jan Topic (For a Country Fearless) and Xavier Hervas (RETO).
Elections also take place for the country's National Assembly. The current legislature has a majority from the González and Correa party and the tendency, according to analysts, is for this presence to remain or even grow.
*With information from OperaMundi and Telam
Source: vermelho.org.br