Who wants peace and who encourages war in Ukraine?
Published 02/24/2023 18:59 | Edited 02/26/2023 10:10
Interfaith Prayer Service for Peace in Ukraine Photos Mazur/cbcew.org.uk
The president of Brazil, Luiz Inacio Lula da Silva, launched a campaign to mediate the end of Russia's war in Ukraine, while he seeks Brazil's reinsertion in the world political scenario.
Russian Deputy Foreign Minister Mikhail Galuzin was quoted by Russian news agency Tass on Thursday as saying that Moscow is studying Lula's proposal to end the conflict, while continuing to assess the situation in Ukraine.
Without formalizing the proposal, Moscow is discussing the idea based on Lula's public comments on the conflict. On January 30, for example, Lula denied sending ammunition to Ukraine. He stated that "Brazil has no interest in passing on ammunition, so that they are not used in war".
The idea launched by the Brazilian president is to create a group of countries, possibly including India, China and Indonesia, to mediate peace negotiations between nations as exhaustion begins to dominate parts of the world.
Galuzin said he respects Brazil's willingness to maintain a sovereign stance on the matter, in the face of pressure from Washington.
"We are examining the initiatives, mainly from the point of view of Brazil's balanced policy and, of course, taking into account the situation on the ground."
The deputy minister also said that Russia "values ​​Brazil's balanced position" on the conflict, marked by "rejection of unilateral coercive measures taken by the United States and its satellites and the refusal of our Brazilian partners to supply arms, military equipment and ammunition for the Kiev regime".
Other countries
Brazil is not the only country promoting peace proposals. China, Turkey and many others have also tried to broker the talks in recent weeks and months. To know who is on the side of the war, just look at the list of 32 countries that spend a large portion of their Gross Domestic Product (GDP) to favor Ukraine in the conflict.
China has told the United Nations that, a year after the war in Ukraine, "brutal facts offer ample proof that sending arms will not bring peace" – a statement that comes just days after the United States and NATO warned Beijing against giving military support to Russia.
"Putting fuel on the fire will only exacerbate tensions. Prolonging and expanding the conflict will only make ordinary people pay an even higher price," China's Deputy UN Ambassador Dai Bing told the UN General Assembly on Thursday.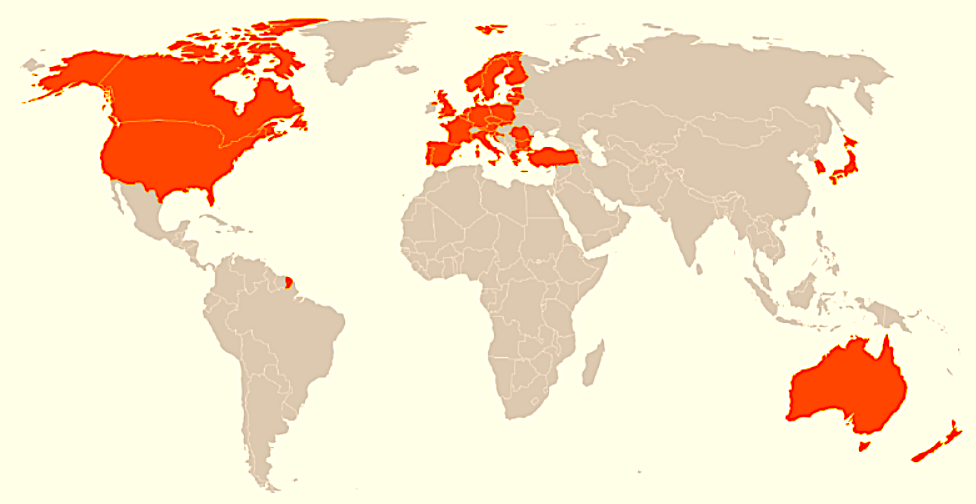 In terms of international law, a country only becomes a party to war if it sends its own soldiers, something that all German politicians have ruled out.
Sending fighter jets, tanks and other weapons, as well as financial resources to keep the Ukrainian state running, are ways to further provoke Russia's fury, which possesses nuclear weapons. These countries, most active in encouraging war, refused any possibility of dialogue with Russia long before the invasion.
After a year, veiled this Friday (24), only the Brazilian proposal and the Chinese proposal remain in the air, seen with mockery and distrust by countries aligned with the US. Attempts to propose dialogue are treated by countries aligned with Ukraine with twisted noses, as they only accept unilateral peace proposals that demand immediate Russian surrender.
Zelensky's proposal
Ukrainian President Volodymyr Zelensky says he plans to meet China's president, but did not say when such a meeting might take place.
"I intend to meet Xi Jinping and I believe this will be beneficial for our countries and for world security," he said on the occasion of the first anniversary of the war. Zelensky had previously reiterated that he would not hold talks with Putin.
The Ukrainian leader said he wants Latin American and African countries, as well as China and India, to join a peace formula proposed by Kiev to end the war with Russia.
He called for a summit of Latin American leaders and said Kiev should take steps to build relations with African countries.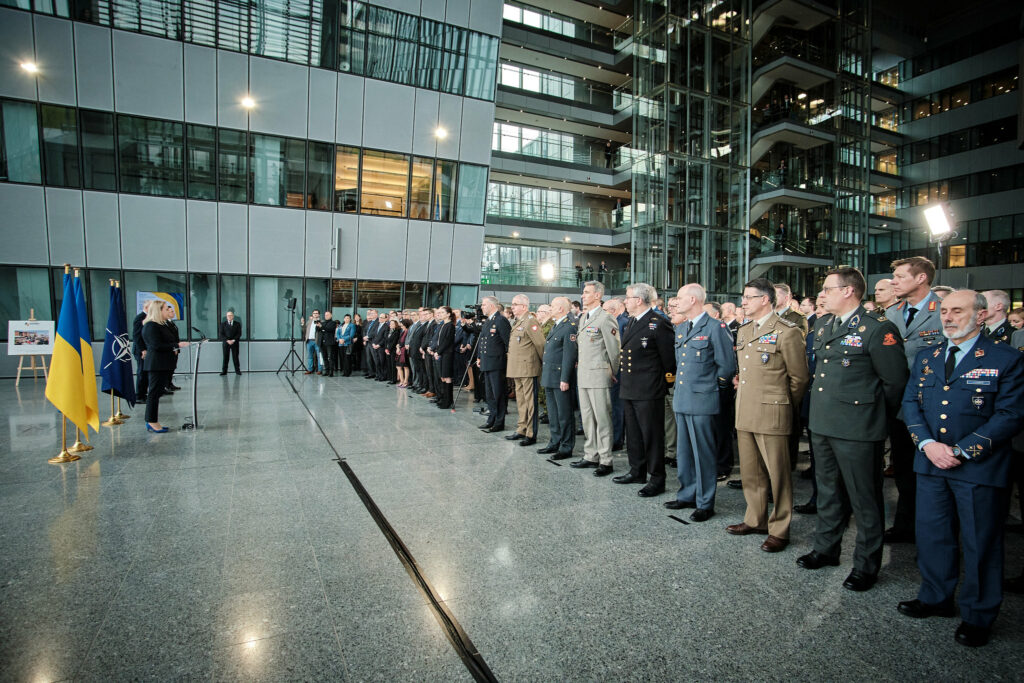 Mauro at full steam
In recent days, Brazilian diplomats have intensified their efforts to present the plan to their international colleagues and have spoken with at least 21 countries about the idea, during the Security Conference in Munich (Germany), last week.
"The chancellors discussed the current situation of the war, the Brazilian position on the conflict and Brazil's contribution to the resolution to be voted on at the United Nations General Assembly, which calls for the cessation of hostilities for the first time," said Mauro Vieira, the Minister of Foreign Affairs of Brazil, on Twitter, in the midst of meetings in Munich. The statement may be related to Brazil's unexpected vote in favor of the resolution calling for the withdrawal of Russian troops from Ukrainian territory.
Lula, in line with Brazil's traditional foreign policy, has sought to be portrayed as a conflict mediator in a multipolar world, rather than an automatic ally of the US and the EU. Since taking office in January, the Brazilian has discussed the conflict with major world leaders, including French President Emmanuel Macron, US President Joe Biden and German Chancellor Olaf Scholz.
Biden hinted, however vaguely, that he might be open to the proposal during a bilateral meeting in Washington earlier this month.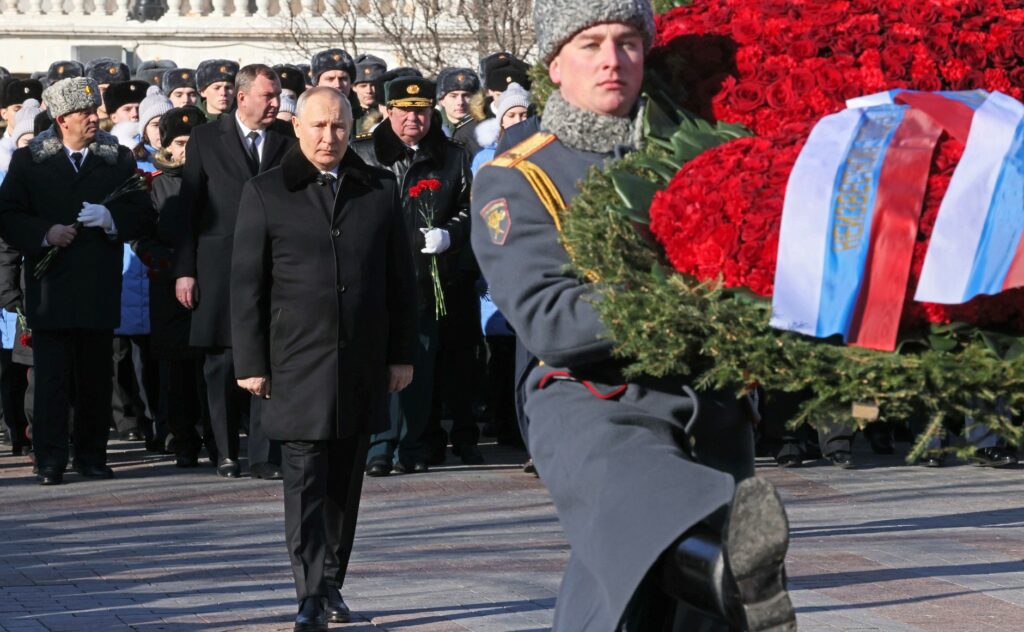 12 points for peace
China called for urgent peace talks as it released a 12-point document calling for a "political agreement" to end the war in Ukraine.
The document calls on all parties to "support Russia and Ukraine working in the same direction and resuming direct dialogue as soon as possible".
Western powers quickly rejected the proposal citing Beijing's ties to Moscow.
A government spokesman in Germany cautiously welcomed the 12-point plan, but noted that important elements, such as the withdrawal of Russian troops, were missing from the proposal.
"It is important that China now discusses these ideas directly with Ukraine, as this is the only way to find a balanced solution that takes Ukraine's legitimate interests into account," the spokesman said.
NATO Secretary General Jens Stoltenberg threw cold water on the Chinese proposal, saying Beijing was not well placed to negotiate an end to the war.
"China doesn't have much credibility because it wasn't able to condemn the illegal invasion of Ukraine," he said, adding that Beijing had signed an agreement with Russian President Vladimir Putin just days before the invasion.
European Commission President Ursula von der Leyen echoed Stoltenberg, saying China did not share a peace plan but some principles.
"You have to see them in a specific scenario, and that's the scenario that China already took sides by signing, for example, an unlimited friendship just before the invasion," she said.
"So we're going to look at the principles, of course, but we're going to look at them against the backdrop of China taking sides."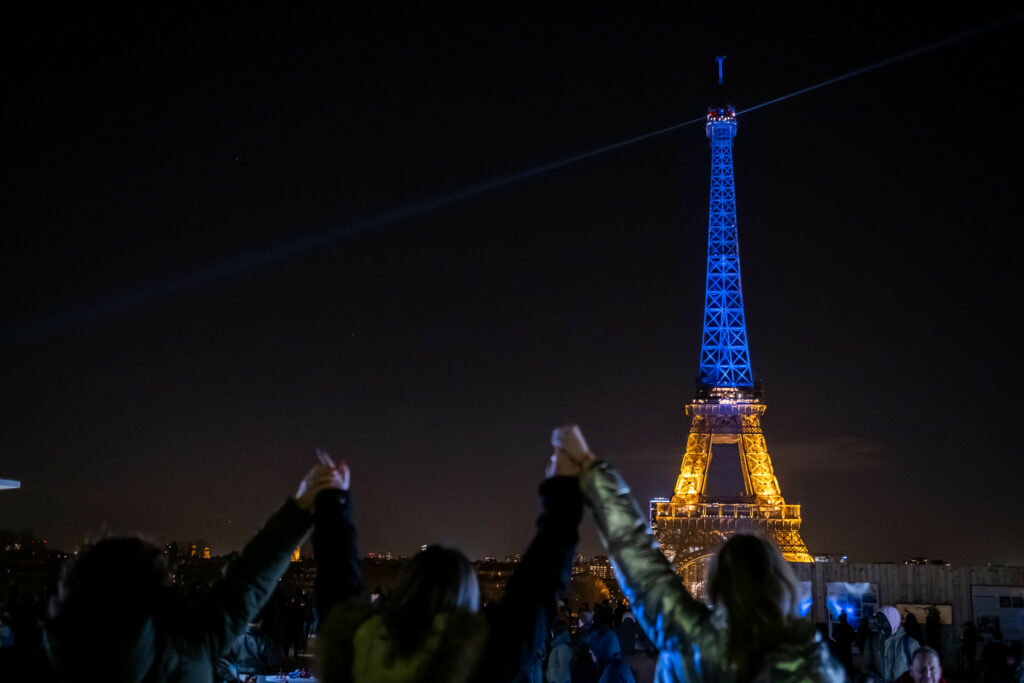 Kiev reaction
At first, Ukraine welcomed China's proposal for mediation between Kiev and Moscow, as expressed by the country's first deputy foreign minister.
"We welcome any initiative that really aims to find peace and resolve the war… we are the country that is most interested in having any kind of peace, because we have been suffering in this hell for a year now," said Emine Dzhaparova.
"The document … that we received this morning is called China's political position on the crisis. We will study it thoroughly," she added.
"The only thing I want to clarify is what the basis for this peace is – because we believe in justice and just peace, not appeasement."
Ukraine's president said China's interest in the war is "not bad" after Beijing called for a comprehensive ceasefire as part of a 12-point plan to deal with the conflict.
"China has shown its thoughts. I believe that the fact that China has started talking about Ukraine is not a bad thing," Volodymyr Zelensky told a news conference on the anniversary of the Russian invasion.
"But the question is what follows the words. The question is in the steps and where they will lead."
Zelensky added that there are points in the Chinese proposals that he agrees with "and there are those that we don't agree with." "But it's something," he said.
However, Ukraine's Foreign Minister Dmytro Kuleba told the UN Security Council that any new peace proposals to end the war must be in line with the demands made in a recent UN General Assembly resolution. He refers to the request for the withdrawal of Russian troops from Ukraine and the cessation of fighting in the country.
Senior adviser to Ukraine's president Mykhailo Podolyak said any plan to end Russia's war in Ukraine must involve withdrawing troops from Moscow back to Ukraine's borders in 1991, when the Soviet Union collapsed.
"Any 'peace plan' with only a ceasefire and, as a result, a new line of delimitation and continuous occupation of Ukrainian territory is not about peace, but about a freeze in the war, a Ukrainian defeat, [e os] next stages of Russia's genocide," he said in a Twitter post.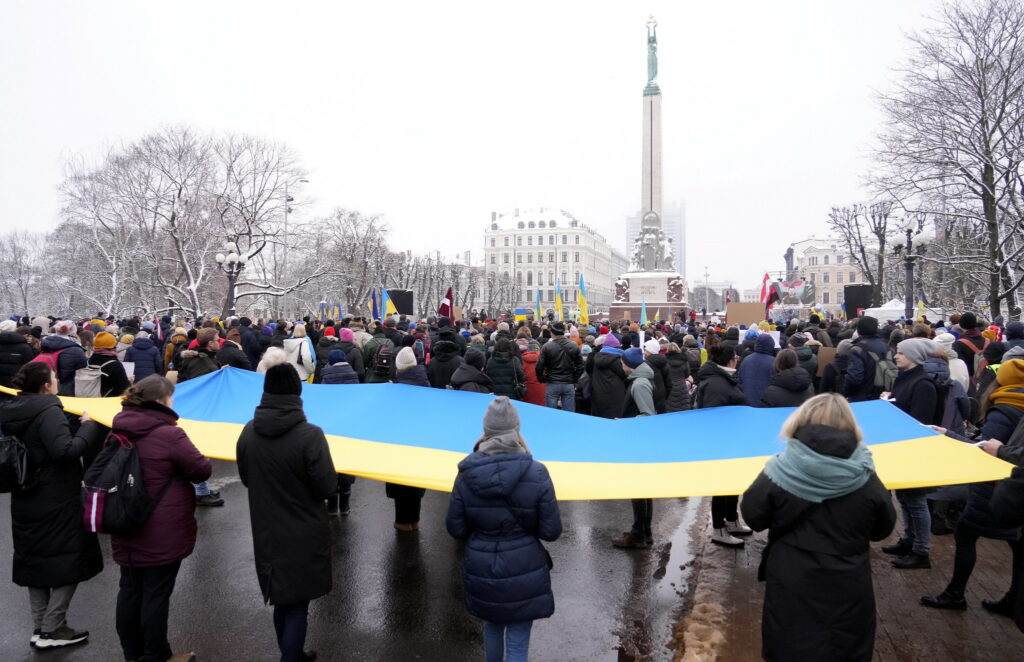 Source: vermelho.org.br