US auto workers strike reaches two weeks
Published 09/27/2023 19:43 | Edited 09/28/2023 07:51
Photo: UAW
Automotive workers organized by the United Auto Workers (UAW) union in the United States reach the second full week of strike next Thursday (28). The historic strike at General Motors, Ford and Stellantis (Chrysler/Jeep) has as its main demand an increase in the salary base by 40% to be carried out in a staggered manner. On the 26th, the strike movement gained important support: President Joe Biden.
He joined a picket line at a GM distribution center in Belleville, Michigan, with UAW President Shawn Fain.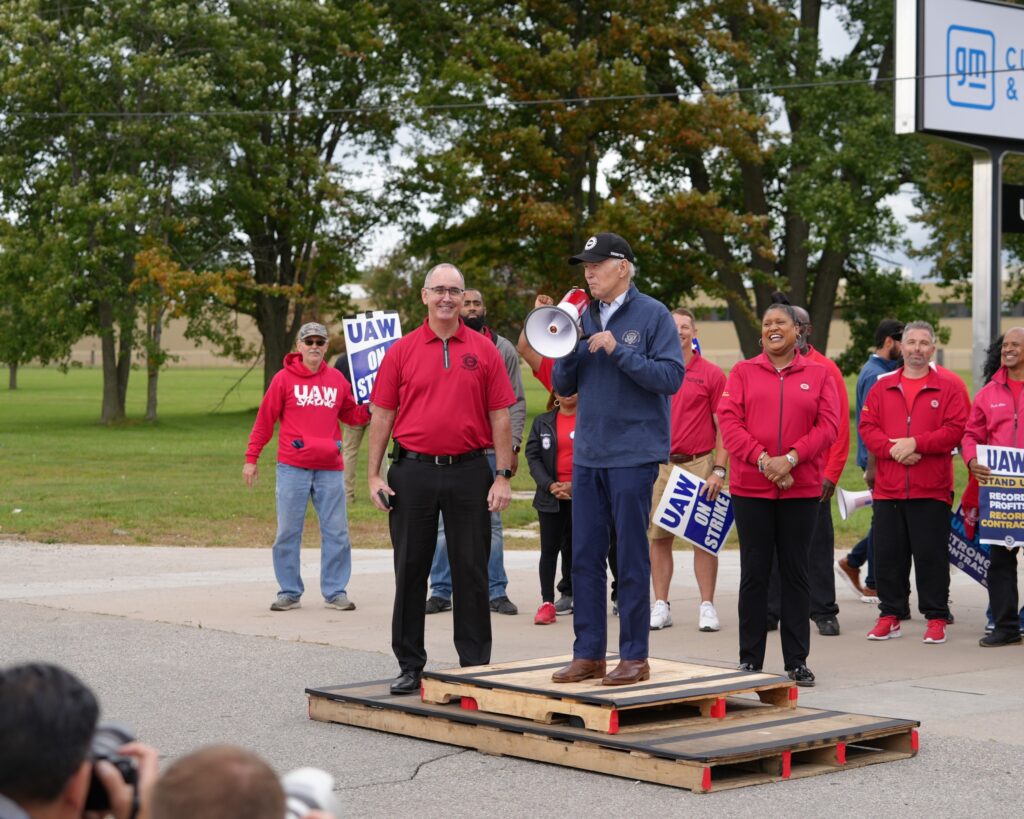 Information shows that this is the first time that a US president has joined a strike movement. Biden, in turn, said he supports the request for a 40% adjustment now that automakers are growing again.
Since the strike began, negotiations have not progressed with the Three Giants of Detroit, as the companies are known. According to Reuters18,300 workers sit idly by and receive $500 a week from the union's strike fund.
Read too: Historic strike in the US paralyzes GM, Ford and Stellantis factories
In total, each of the companies has a factory closed and another 38 GM and Stellantis parts distribution centers are closed. There is an expectation that new centers will receive pickets, especially from Ford, if negotiations do not progress by Friday (29).
According to the Wall Street Journal, GM and Stellantis try to overcome the lack of components through closed centers with previously provisioned stocks and with employees from administrative areas transferred to the strikers' duties.
Source: vermelho.org.br