Brazil participates strongly in the Festa do Avante! in Portugal
Published 9/2/2023 10:30 am | Edited 9/2/2023 5:24 PM
The Advance Party! started this Friday, in Portugal, and runs until Sunday. Photo: Playback
Brazil is back. The catchphrase repeated with enthusiasm since Lula's electoral victory, last year, over the forces of the extreme right, dictates the climate of the participation of the delegation of the Communist Party of Brazil in Lisbon, in the 47th edition of the Festa do Avante! The event is a reference for a world meeting of the left and celebrates the values ​​of the Carnation Revolution, the Portuguese uprising of April 25, 1974 that ended decades of Salazar dictatorship. The party started this Friday (1st) and continues until next Sunday (3rd), with delegations from dozens of countries, cultural activities, exchange and international solidarity among comrades.
The Brazilian participation in Avante! this year attracts looks, greetings and celebrations for the new political moment experienced by the country, which directly influences all of Latin America in the struggle against the rise of fascist and coup-inspired movements in the region. According to PCdoB's Secretary of International Relations, Ana Prestes, Avante! it is a valuable space not only to strengthen relations with communists from other parts of the world, but to help with the work of rebuilding Brazil's leading role in the world.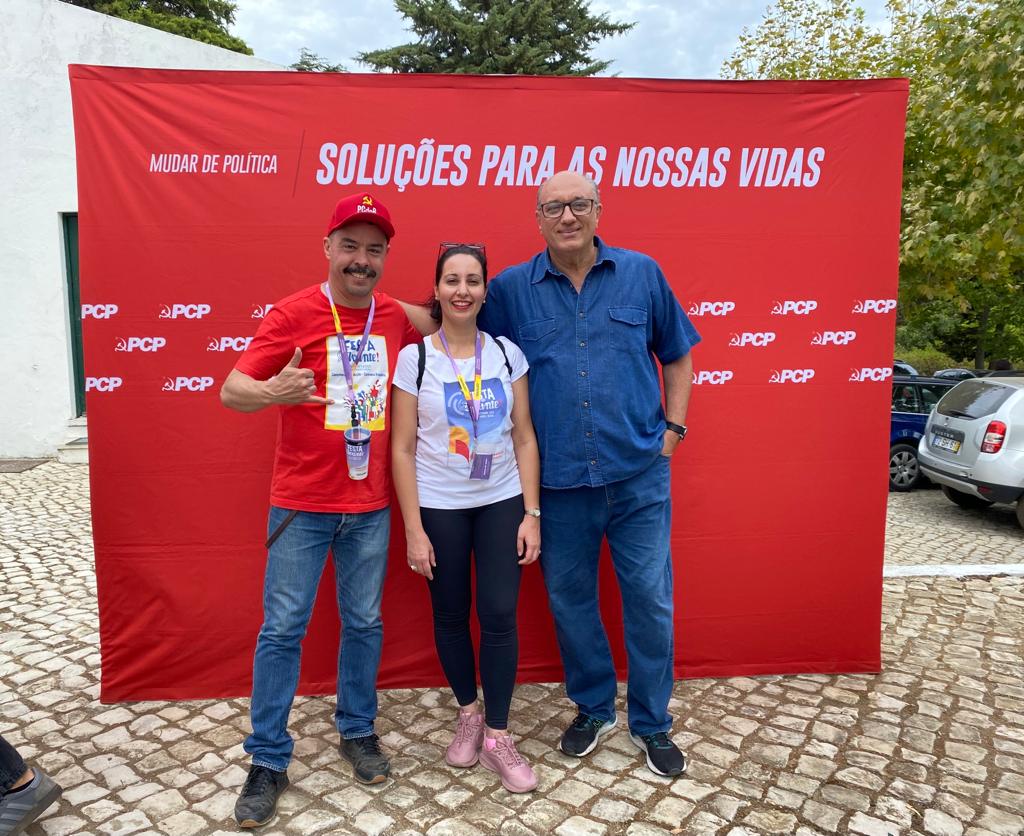 "The Festa do Avante is a shot in the arm for fighters for social justice and peace around the world. We are always warmly welcomed by the Portuguese Communist Party, which has been organizing the Festa for decades. And today we are a reference in the international space with Barraca do Brasil", says Ana. She will represent the country in two important moments, the debate "Struggle, resistance and advances in Latin America", on Saturday, and the political act of solidarity "Nos 50 years of the military coup in Chile – No to fascism!" on Sunday.
Read too: Presidency of the G20 for the first time, Lula sets priorities for 2024
As it happens every year, the Barraca do Brasil is set up for the distribution of informative materials, sale of books, t-shirts, products that promote the causes and current struggles of the party. Also participating in the Brazilian stand is the collective of progressive embroiderers Pontos de Luta. During the party, two concerts by Brazilian artists are highly expected: one by the respected pioneers of Brazilian punk Ratos de Porão and the band Francisco El Hombre, famous for their political positions and militancy against the extreme right in Brazil in recent years.
For the Portuguese, this edition of the Festa do Avante! it is a historic moment. It kicks off the celebrations of the 50th anniversary of the Carnation Revolution, which will take place in 2024. The Festival also marks a moment of renewal in its direction. It will be the first time that the new secretary general of the PCP, Paulo Raimundo, who replaces Jerônimo de Souza, leader of the party for 18 years, will open the meeting.
The Red Portal is present at the Avante! and will bring all the information about the meeting. Follow!
Source: vermelho.org.br